NIGERIAN SENATE TO SPEND N5.5 BILLION ON 'OFFICIAL CARS'
Moves have started for the procurement of "operational vehicles" for Federal lawmakers by the National Assembly leadership.
In a report by THE GUARDIAN, it was revealed that meetings began among the presiding officers of the Senate before the upper legislative chambers went on its eight-week recess, billed to end on September 24, 2019.
According to the report, Toyota Land Cruiser Sports Utility Vehicle (SUV), is the brand preferred by the lawmakers. The total cost for the vehicles is estimated at N5.5 billion.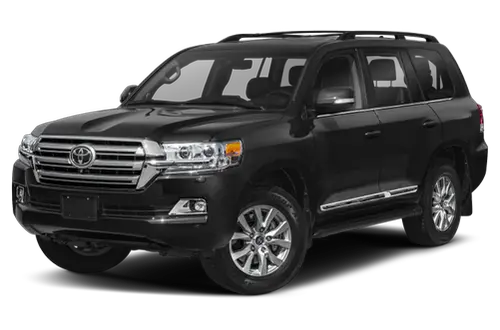 The eighth Senate led by Senator Bukola Saraki had spent at least N4 billion as they purchased a brand worth N36 million each. Two extra cars were bought as well.
The Senate has claimed always that the vehicles are to enhance the operations of the committees as opposed to luxury cravings of the senators individually which some may be thinking of.
The cars are to made available to all chairmen and vice-chairmen of Senate committees specifically. This means that every member of the Senate may get a vehicle as there are 69 committees in the red chamber.
In 2012, there was severe public criticism as about N1.3 billion was spent to procure vehicles for Senators. 109 vehicles were bought for the Senators at the time at the cost of N11.07 million each.
The spokesman of the Senate, Senator Dayo Adeyeye could not be reached by THE GUARDIAN to speak on the issue as he failed to pick his phone when called.
The management of the National Assembly has as well not said anything on the issue which some have termed as an abuse of the Procurement and Monetisation Acts.
Muhammed Sani Omolori, the Clerk of the National Assembly as well did not give a response to calls made to him for comments.
Kindly leave your thoughts on this story below.